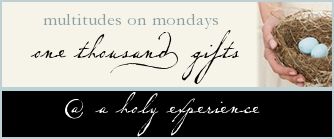 My husband is amazing. He is funny. He is a hard worker. He loves our girls to distratction. It is an amazing joy to see.
This last weekend is an amazing example of that. We have new renters moving in to our house across the street. The house is in beautiful shape. Our last renters, and friends, did a beautiful job taking care of our home, but we have some painting and minor repairs to do to get it extra ready for the new tenants. So hubby spent the day working on that. While the girls and I played at the county fair. We got to have all the fun, yet he thanked me for taking the girls for the day.
Today we were having a friend from church come watch the girls while we were at work. At our house. So it needed to be cleaned. We both worked on it, but he did the harder parts. He scrubbed and scrubbed. Until all was beautiful. He even stayed up until after 10:30 last night to help me unload and put away the groceries. Even though he had to get up at 4:30 this morning.
He can make me laugh. Even in my darkest days with postpartum depression, he was able to make me laugh. And for that I am so thankful.
He is a very involved daddy. He picks the girls up every day from daycare, plays with them and has dinner ready when I get home. He is amazing.
I am thankful for my husband's:
131. sense of humor
132. excellent work ethic
133. partnership in our life together
134. appreciation for his family
135. so many things I can not even count
Survive til you Thrive!