Every month comes with a million tasks, doesn't it?  Some fun.  Some blah.  Some short-term.  Some long-term.
Here's what I think  this month holds:
Begin training for the 5k I signed up to run in March.  I recently ran 5k on the treadmill so I know I can do it, I just need to keep up with it.
Simultaneously begin training for the half marathon I agreed to do in October. Tonight is run number 1, one mile.   In phase one of training (8 weeks) includes running 94 miles.  That right there y'all, is crazy talk.  If all this running around doesn't get some pounds off me, then there really is no hope. Don't mind the lump in my shirt from my fitbit.  Where I go, it goes.  Gotta count every last step.
Choose my piece for Listen to Your Mother.
Edit said piece.
Audition with said piece.
Try to actually comprehend and implement meal planning to trim the grocery bill.
Of all those things, number 6 has me the most confused.  I have asked people questions until we are all going crazy, but I just don't get it.  But then, here I am today with no idea for dinner at all.  None.  Last night we had spectacular twice baked potatoes casserole (if I oh, so humbly, say so myself).  Tonight?   I got nothing.  Hmmm.
I have one pkg of hamburger, one package of ground turkey, one package of pork cutlets, and one package of bone-in chicken breasts.  I'll take any and all suggestions.  I am out of shake-in-bake, otherwise this would be a simple situation…
Linking up with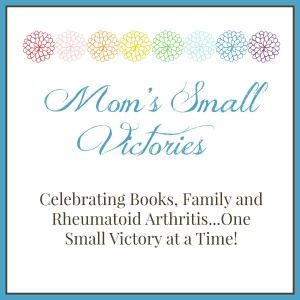 Survive til you Thrive!